Frequently Asked Questions
Many clients have questions about family portrait sessions.  This page answers the most frequently asked questions.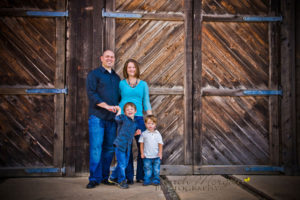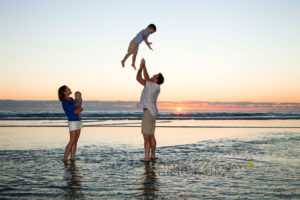 Where can our session be held?
You can select any one location in San Diego for your family portrait session.  We have a number of amazing beaches, parks and venues throughout San Diego.  I also love doing portraits at client's homes.
How far in advance should we book our session?
If you have a special date you would like your session done on, you should book as soon as possible to ensure availability.  Weekends book up quickly and I can only do one beach session an evening.  It is best to call at least 4 weeks in advance.
When is the best time to take beach portraits?
The best light for beach portraits is one hour prior to sunset.  When you call to book your session, I will check the sunset and tide times to make sure we schedule one hour prior to sunset on a day when the tide is low enough to get on the beach.
What happens if the weather doesn't cooperate?
In San Diego we are very lucky to have beautiful weather pretty much year round, however, we do occasionally have rainy days.  If it is raining, we will re-schedule your shoot to the next available time slot similar to yours.  We will be in contact prior to your session and will be preparing in the case inclement weather is predicted.  I do not reschedule for clouds.  I actually enjoy portraits with clouds as they are unique here in San Diego.
Do you offer consultations?
Of course!  Due to busy schedules, most clients prefer a phone consultation.  We will discuss location, clothing, props, style, etc. during this consultation so that we are prepared prior to your session and capture the images you really want.
What should I wear?
This is a biggie!  Clothing can make or break a family portrait.  Please see our What to Wear for my family portraits guide.
 What should I bring with me?
Does your little one currently have a toy they are madly in love with?  Bring it!  Is your daughter in a girl phase and has a favorite princess dress?  Bring it!  Scooters, ride-on toys, balls, instruments, teddy bears and superhero outfits are all fair game!  We will make time to capture a few images using these items.  This time is also a great way to reward little ones for doing the dreaded posed family images as well as make your portraits unique to your family.
Do you photograph large groups?
Absolutely!  I love it when clients are having a family reunion and have me come out to create a family portrait for them.  Each group/family has unique needs so please contact us so we can create a custom photography session for you.
Can we change clothes during the session?
Unless your session is scheduled to be at your home, it is unlikely there will be facilities for adults to change clothing.  If you would like to add a jacket, sweater or other item, sure!  Of course, the kiddos are easy enough to change so feel free to bring a couple outfits.
Can I bring my pet?
I completely understand that pets are a huge part of many families.  If you decide to bring your pet, please consider bringing along a pet handler who can help out during the session.  That way if your pet decides the sea birds look like fun to chase or is having a bad day, we can still get a nice variety of portraits taken.  Should you decide to bring a pet along, it is your responsibility to check that pets are allowed at the venue you select for your portraits.  During the summer months most of our beaches do not allow dogs and there may be a fine if caught.  You will also be responsible for the fine 😉
Do you offer Gift Certificates?
YES!  If you would like to gift a friend or family member with a family portrait session, I have gift certificates available for any amount.
How long will you spend with us?
I always plan at least 1 hour for a family session.  This is plenty of time to photograph your entire group, as well as smaller groups.  You have me for an hour so feel free to ask for any configurations you would like.  We will move around to different locations within the place you have chosen to provide you with as many backdrops as possible.
What if my child gets sick the day of the session?
If someone isn't feeling up to par, it is best to call and reschedule.  In order to get the best portraits, we want everyone feeling well, happy and having fun!  We will reschedule you to the next available time similar to yours.
Can I take photos during the session?
I do not allow cameras or phone photos during the session.  We have an hour together and you've hired me to take professional photos.  I know everyone is excited to get images up on social media, however, you taking selfies defeats the purpose of your session, takes time away from me taking photos of you, is distracting and cameras & phones make bulges in pockets.  At every session I collect all phones, keys, sunglasses and any other item that would be distracting in a portrait.
What happens after our session?
After your session I will cull your images down to the very best.  I try to get the selection down to about 40.  I will create a private web gallery for you to view your images and make your selections.  You should see your images within 2 weeks!  Once you have made your selections, I will retouch those images and make them available on Dropbox for you to download them as well as send them to you on USB.
What is your cancellation policy?
Because I am a boutique studio with very limited sessions available your session fee is due at the time of booking to save your session date and time and is non-refundable.  You may however, reschedule your session if needed.