What to Wear for your Family Portrait Session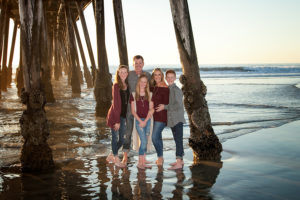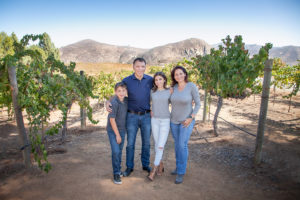 10 Tips for Selecting Clothing for your Family Portrait
Coordinate, don't match – We all did it. The white shirts and jeans, but let's admit it, we are all more stylish now!  Choose a color scheme and mix and match colors so that everyone coordinates, but is not in a "uniform".
 Consider your home décor – If you don't know where to start or know where you want your portrait created, start by looking at your home. The colors and style.  This will give you a good indication on a color palette and where you should have your portrait taken.  If your home is very modern with lots of white, you might like a portrait that adds a pop of bright colors in your clothing and maybe an urban backdrop.  If your home is very traditional with dark woods and warm tones, you would want to wear darker clothing that match your style and have your portrait taken in a park with similar colors.  Remember, you want to display these portraits for a very long time, so considering your décor is key to your portrait being a compliment to your home.
Keep your location in mind – As stated above with your décor, think about where your portrait will be taken and choose clothing and colors that compliment the scene. Are you going to the beach?  Will you be surrounded by fall foliage or greens?  Clothing should accent your local.
Start with one great piece and build – If you just aren't sure what colors you want for your photo shoot, find one great piece you love and build around it. If you have a great dress or outfit you love, use the colors from it to select items for your family.
Plan in Advance – You are going to want to take your time to decide what everyone will be wearing, so give yourself plenty of time prior to your photo shoot. Don't wait until two nights before your shoot as this will just cause you to feel panicked.  What if something doesn't fit, you can't find the right pants or your child refuses to wear what you've selected.  Give yourself time and having a couple of options is always a good idea.
Avoid being too seasonal – you are going to want these images hanging on your walls all year long, so you don't want the photos to look too seasonal. It's okay to bring along props such as santa hats and Halloween costumes, but be sure that you are dressed in clothing you won't mind being displaying all year long for the bulk of your session.
Comfort matters – This is especially true for your little ones. We have all seen adorable portraits of kids styled with tutus, hats, boots and jackets, but consider the weather on the day of your shoot.  If it is cold, your little girl is going to be freezing in a tutu and that can make for a miserable shoot for everyone.  Have a backup plan in mind if you choose to go more stylized.
Skip extra patterns – Only one person in the family should wear pattern. So select who that will be and pull colors from that pattern to build around.  If everyone is in patterns such as stripes, dots, paisley, etc, the clothing will become the center of attention and we want your faces to be the focus of your portraits.
No Characters Allowed – I know there isn't a little girl who doesn't love her Frozen dress and crown, but as this is a portrait you will want to display on your walls, it is best to keep characters and logos out of the picture. This can cause some friction, so you can always bring the crown or character and do a few crazy/fun/out of the box photos at the end of the session.
Think Timeless – You don't want your portrait to be dated shortly after having it taken, so think timeless and classic.  You know how we can all spot a portrait done in the 80's because of the shoulder pads and big hairstyles, so remember the goal is to have this year's portrait be more classic.
Check out my Pinterest site for some fun ideas.