About Your Session
Here is a little information about what you can expect during your newborn session.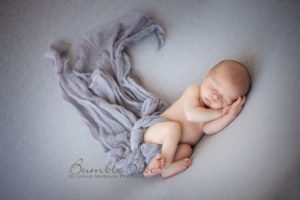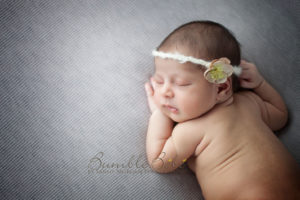 ~ I greet Parents and new baby when they arrive at the studio and help them get settled in.
~ We take care of any business items such as completing and signing the contract, discussing the "plan" for the session and select props.
~ We get baby undressed and start feeding in the hopes he/she will fall soundly asleep. This can take anywhere from a few minutes to ?  I will send you tips that help facilitate getting baby to sleep.
~ Baby falls asleep and I begin the photography. Depending on how soundly baby is sleeping, I may only get a few shots and baby may awaken when I reposition. We then start with comforting and maybe feeding again. This can happen several times throughout the session. We don't stress, we just relax and go with the flow. We have plenty of time and we spend a good bit just waiting.
~ Baby awakes again, I comfort baby, this is usually when I get peed on, Please don't worry, it is part of the job and it doesn't phase me. 75% of babies pee or poop on the backdrops, everything is washable so no worries. I can remove accidents from the photos in post.
~ Baby is awake but calm so I change out backdrop or props and we begin again. The photography is a bit slow as I take my time and several "safe" shots while posing baby to get to the best shot.
~ Baby is back to sleep and I photograph him/her in a basket or bucket on a different setup.
~ If parents wish to be photographed with baby, we will usually do that at either the beginning or the end of the session.
I tend to say usually a lot because baby is boss and they don't care too much about my "plan" so we stay relaxed and go with the flow.