Get Your Best Headshot!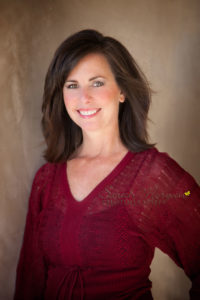 You know you need a new headshot but hate the thought of being photographed?  It doesn't have to be painful.  These tips will help you get a photo you'll love!
Dress for Success ~ Decide what you will wear prior to your session rather than trying to wing it the morning of your shoot.
~Wear clothing that matches your brand (colors, formal or informal, casual or professional, fun or serious, etc.)
~Unless you are an artist or stylist, avoid bold, busy prints
~Wear darker colors to minimize body size
~Wear form fitting clothing to show off figure and to allow photographer to slim waist
~If you have a fuller face, try a scoop or V-neck top
~Avoid short sleeved tops and plunging necklines
~Wear clothing you feel and look good in
Have Style ~ Pay attention to hair, makeup, glasses and jewelry
Hair ~ Make sure hair is clean the day of your shoot.  Get your hair cut and/or colored at least one week prior to your session to let the style set and look natural.  Don't go to a stylist the day of your shoot unless you trust her to do your hair the way you like it.
Facial Hair ~ Attentions Guys!  If you war facial hair, be sure it's groomed and the rest of your face is clean shaven.  Photographers will do basic retouching but that does not include removing razor stubble.
Makeup ~ Makeup should be natural and not overdone.  If you do your own, wear it as you would on a workday.  If you using a makeup artist, ask her for a natural, daytime look.  If you don't usually wear makeup, we recommend wearing at least mascara, blush and lip gloss.
Skin Care ~ Most photographer's retouching includes blemishes, but avoid tan lines and sunburn as those usually incur an additional fee.
Glasses ~ If you normally wear glasses, wear them for your portrait.  To avoid glare or darkened lenses, ask your optician to temporarily remove the lens or ask to borrow a similar frame for your shoot.
Jewelry ~ Keep jewelry simple and to a minimum unless your business is high style.  Your portrait should be about you, not your jewelry.
Think About Keywords ~ If you are a realtor, you want to portray that you are professional, knowledgeable and friendly.  If you are a therapist, you want to be seen as caring, kind and approachable.  Think of how you want to be portrayed as you are being photographed.  This will also calm your mind from thinking about actually being photographed.
Stay Relaxed ~ The more relaxed you are, the better you will feel and photograph.  Even if you feel you are not photogenic or are uncomfortable in front of the camera, let the photographer guide you and help you relax.  Breathe, Breathe, Breathe!
Have Fun ~ Enjoy your session and have fun creating a great portrait!