Headshots – An Important Way to Make a Personal Connection with Prospective Clients
In today's hectic, over-technological world, it is vital to immediately begin making personal connections with your clients and one way to do that is to have your portrait on your business cards, marketing materials, and especially your blog and website.   Whenever I am considering using a new vendor, I got straight to the About page on their website.  I want to See who I will potentially be working with.
Your business should have a brand and a marketing message.  Consider these when planning for your headshot.  Your portrait and expression should convey your marketing message.   One way to do this is to decide on a few key words that describe you in your professional role.
If you are an executive such as an attorney, CPA, realtor, doctor, banker, etc. you need your portrait to say you are… Confident, self-assured, reliable, trustworthy and capable.
If you are an artist, therapist, acupuncturist, holistic healer, yoga instructor, etc. you need your portrait to say you are… Open, friendly, creative, caring, and helpful.
Keep these words and the feelings they evoke in your mind as you are being photographed.  Feeling each of your key words will help your mind, body and facial expression convey that emotion and get your message across.
I recently photographed a therapist.  She needed a portrait with a soft expression to convey that she is caring, open and willing to listen and help.  A portrait with a big smile could possibly be a deterrent to her potential clients who are looking for someone to help them, not be a cheerleader.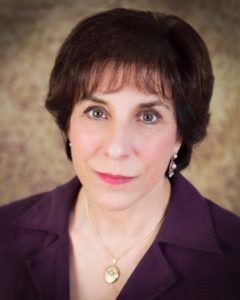 In the case of someone who is creative, allowing a fun, creative, open personality to shine is a perfect way to attract new clients.  Tilting the subject within the frame can create a more fun, casual feel.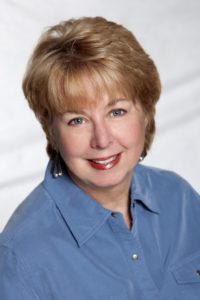 Be conscious of your marketing message and adjust your expression and portrait accordingly to support your marketing message.
Clothing is very important to any portrait, but essential to headshots.  Remember, you are marketing yourself and your business, but also, don't be afraid to let your personality show a bit, after all you do want to stand out.
The first question I have for headshot clients is, "what colors are used in your brand, on your business cards & website?"  You want to coordinate your clothing with these colors to create a cohesive look.  Of course, if you look terrible in the colors in your brand, you should select clothing in a complimentary color.
I advise my clients to select clothing, accessories and colors that you look and FEEL good in.  If you have an outfit that you always get compliments on when you wear it….that is what you should wear for your portrait, as long as it fits with your marketing message.  The more comfortable you are, the better your portrait will be.
A few things to avoid when preparing for your portrait….
Don't wear a top with loud, bright patterns… they distract the viewers eye away from your face.
Don't wear trendy clothing …you don't want your portrait to look outdated in a few months.
Don't wear a plain white shirt… unless you are tan or a darker complexion, white will wash you out.
Don't wear too much makeup.  Contrary to popular belief, you don't need to overdo your makeup for a portrait session. Wear your makeup as you normally do.
Don't NOT wear makeup!  If you never wear makeup, at the very least wear mascara and lip gloss for a fresh look, professional.
Don't try out a new hairstyle or get a haircut a few days before your portrait.  This can be disastrous.
Don't get too much sun the day before your portrait, especially with sunglasses on.  Digital can do wonders, but raccoon eyes are a tough fix!
If you can't afford to have a professional portrait taken, find a friend with a good digital camera, someone who has a good eye and will be honest with you.  It is helpful to have someone who will tell you if you look awkward, your hair parted wrong, your lipstick needs refreshing, etc..
Please!  Do NOT have a friend take your photo against a white wall with your phone!  Photos with a large shadow on a wall behind your head says you were too cheap to get a decent headshot done.  Either go outside or find a window that you can stand near for light.
If you choose to do your portrait indoors, find a window with soft (not direct sunlight) that you can stand about a foot from, but is at least 5 feet from the wall in your background.  Open any blinds or curtains to let in as much light as possible.  It is best if there are windows on both sides of the room to light both sides of your face, but if not be sure to turn more into the light.  Look at your background and move any distracting items or clutter.  Have your photographer stand close to the wall ahead of the window.  Walk up to the window leaving ¾ of it between you and your photographer.  Stand about 1-2 feet from the window and have your photographer make sure the light is falling softly, yet consistently on your face and chest.  You don't want any light spots or shadows to distract the viewer from your face.  Turn your body slightly away from the light so the light will skim your clothing, bringing out depth and texture.  Turn your face toward the light.  Have your photographer look at the light on your face to make sure one side is not completely in shadow, if that is the case, turn more toward the light.  Be sure your eyes are looking directly into the lens.  Have your photographer use a large aperture (5.6 or 6.3) to soften your background.  Using soft natural light will soften your skin and brighten your eyes which will give you a fresh look.  The graphic below illustrates positioning.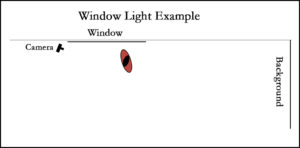 Here is a sample of a window light portrait.  The window is on the right of the image, the background is about 20 feet behind him which causes it to go out of focus, there is light coming from windows across the room on his left lighting the right side of his face.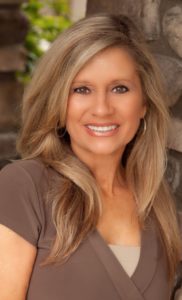 If you decide on an outdoor portrait, an overcast day provides beautiful, soft light.  If it is a sunny day, try to find a shaded area with bright light.  The shady side of a building, porch or even the doorway of a garage can all work.  Just be sure your background is uncluttered.  (No hoses, BBQ grills, mailboxes, etc.)   You don't want to be in full sun as this will wash you out, make you squint and can give you dark circles under your eyes.  Step just into the shade so there is consistent, soft light on your face and chest.
I try to avoid using trees for shade as they can cast a green hue on your skin that is unflattering.  Trees can also cause hot spots and shadows across your face and body which are too distracting for headshots.  You want nice soft, yet consistent light on your face.  Have your photographer check for this.
Once you have found a place with good light, have your photographer walk 180 degrees around you to find the nicest angle and background.  Have your photographer shoot from several different angles for different looks.  Try squatting down and having your photographer shoot from a higher angle to eliminate a distracting background and elongate your neck.  Or have your photographer stand on a step ladder for a different angle.
Here is a sample of an outdoor photo with the subject standing just in the shadow of a porch.  Notice how soft the light is on her face and the nice light in her eyes from the sunny sky in front of her.
Posing….If you can sit, you will probably be more comfortable.  Sit down parallel to your light source.  Turn your body and shoulders away from the light and your face back toward the camera and light.  Your eyes should look straight into the lens as if you were looking at a client.  Sit up straight, slightly tilt your shoulders, breathe and think of your key words and the emotion you want to convey.
If you have to stand for your portrait, avoid standing directly toward the camera with your arms down to your sides.  Your arms will add weight to your body.  If you are large breasted, turn slightly away from the camera and have your photographer stand on a step stool to shoot from a higher angle.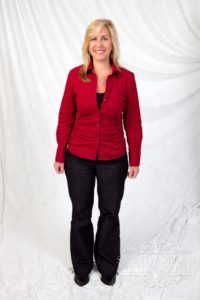 Turn your body toward your light source at approximately a 90 degree angle from the camera and bring your face back to the camera.  You want your eyes to be looking straight into the lens as if you were looking at a client.  Your photographer should be standing with the light source to his or her side, your face will be into the light and your body at an angle to it to create texture in your clothing.  I already look slimmer than in the initial photo above!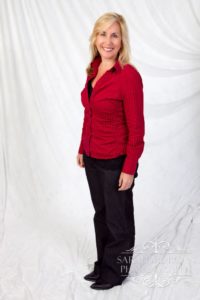 Now stand with all your weight on your back foot, the foot furthest from the camera.  This will shift your weight and cause one shoulder to lower, creating flow.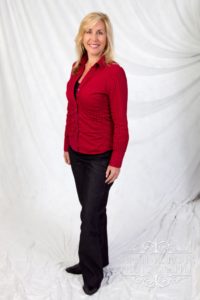 Slightly bend your front leg while bringing your knee toward your back leg and point your toe toward the camera and hook the thumb of the arm closest to the camera in your pocket or put your hand on your hip or waist.  The other arm will be straight at your side.  If your photographer will be cropping for just head and shoulders, you can place both hands on your hips to create space between your arm and body.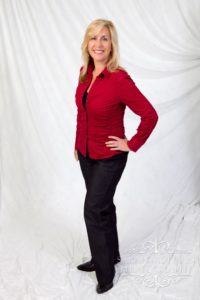 Stand up straight; very slightly bend at your waist toward the camera, elongating your neck.  Slightly tilt your head either way to give your body a nice C or S curve.  Breathe and think of your key words to express emotion!!!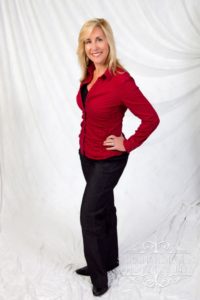 Have your photographer move in close or use a zoom lens to photograph you from mid-chest up.  Or crop the image as I did.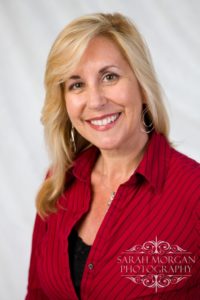 If you or your friend cannot do minor retouching to your photo, it is a good idea to hire someone who can lighten the whites of your eyes, remove blemishes and dark circles from under your eyes.  You don't need to go crazy with retouching, but you do want to look fresh and as good as possible.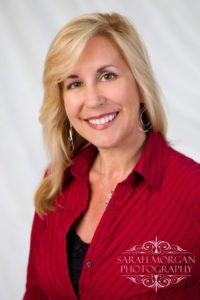 Here is an example of a photo taken on the shaded side of a house with the light coming in from the left side of the photo.  Tilting the subject within the frame gives the image a little motion.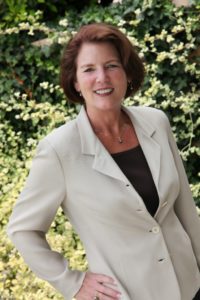 This posing technique will work for you in any standing portrait situation, including groups or family portraits.
Most photography subjects are a bit nervous about how their images will look.  To help with nerves remember to breathe deeply often, relax your shoulders and forehead.  This is where having a fun photographer comes in handy to help you relax and enjoy the experience!