My sweet, wonderful father passed away on the evening of August 21, 2017 from injuries incurred during a car crash.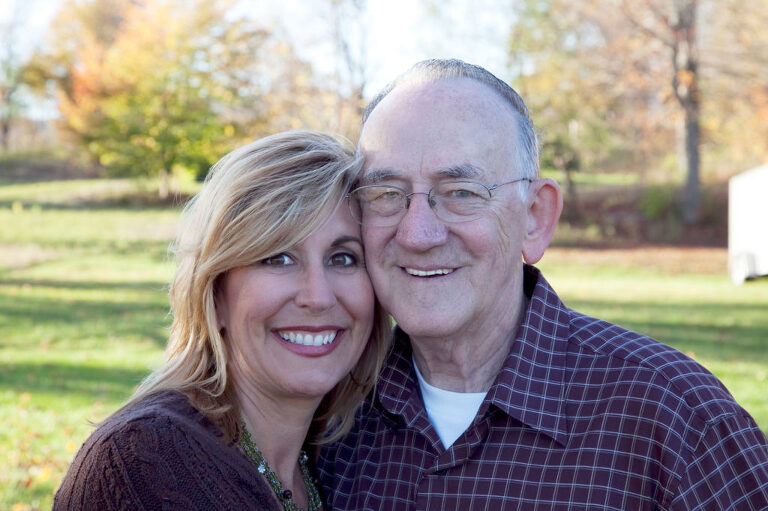 I got a call early on the morning of July 20th that my dad had been in a car crash and was being air lifted to Dartmouth Hitchcock Medical Center in Lebanon, NH.  This was terrifying news as my sister had no idea what condition he was in.  After being examined, it was determined that he had multiple facial and back fractures as well as blood on his brain that needed emergency surgery.  He came through the brain surgery with flying colors and we were very encouraged when he began responding and was able to follow all the nurses commands.  He was doing so well, he was even flirting with the nurses via notes.  The next week he had to endure two surgeries; one to insert a tracheostomy and a feeding tube so they could do the plastic surgery needed on his face and the second to do the actual plastic surgery.  He seemed to come through this surgery pretty well, but was not responding as well as before.  The doctors and nurses were not able to wean him from the respirator, which was a major concern.  After 5 weeks in the ICU at Dartmouth, my dad passed away surround by his sister, my sister, brother-in-law and myself.  He passed away on the day of the Total Solar Eclipse, which we found fitting because he had always been interested in astronomy.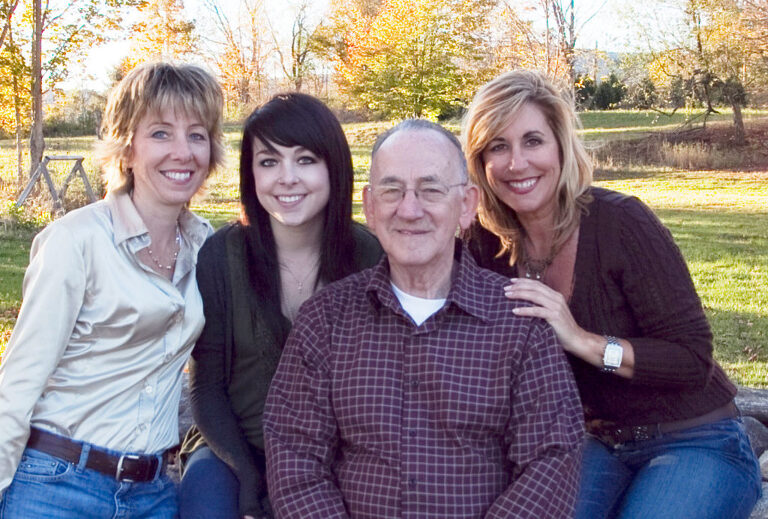 My dad was the most intelligent man I have ever known.  There wasn't any problem or school work that he couldn't solve or help with.  He could fix anything, build anything or learn anything.  He was an amazing word worker and renovated or built most of the cabinets, bookcases and word work in our house.  When I was little, I loved being in my dad's workshop with him as he built and fixed things.  I'm sure I was more underfoot than anything, but he always chatted away and showed me what he was doing.  I still love the smell of fresh cut lumber because of those times spent with him.
In 1971 my parents decided to sell our family cottage at the lake and put in a pool.  They decided they could do everything themselves except dig the hole and fill it with water.  So off they went to buy the pool.  They had the hole dug and they installed the metal sides, poured the concrete bottom and put in the liner themselves.  I'll never forget how excited I was the day the truck showed up to fill the pool!  Over the next few years mom and dad installed a fence and concrete patio around the pool.  The very best memories I have of my childhood include that pool.  Cousins, friends, and family all gathered at my house during the summer for pool parties and bbq's.  In the winters dad would bottle homemade rootbeer for us girls to share with our friends all summer.  We were the coolest kids ever because that rootbeer was bottled in used beer bottles that we had boiled and recapped.  My little girlfriends and I loved nothing better than a day by the pool drinking our "beer".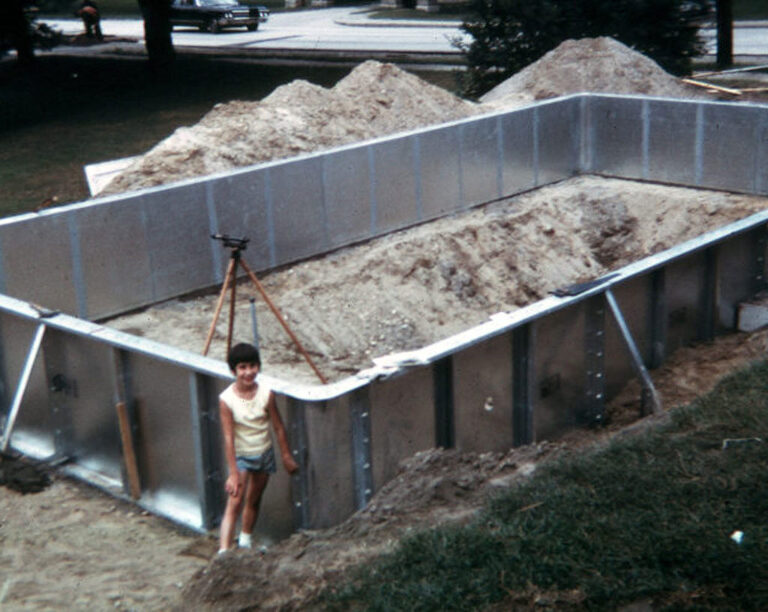 Dad was constantly learning something new.  He was one of the first people I knew with a home computer.  He loved learning about programming, computing and everything technical.  He would spend hours on his little red MacIntosh computer.  I remember him saying, "This thing has 256MB of memory!  Can you imagine that.  I will never fill it!"  Well months later, he had filled it and was buying a new computer, which he also quickly filled.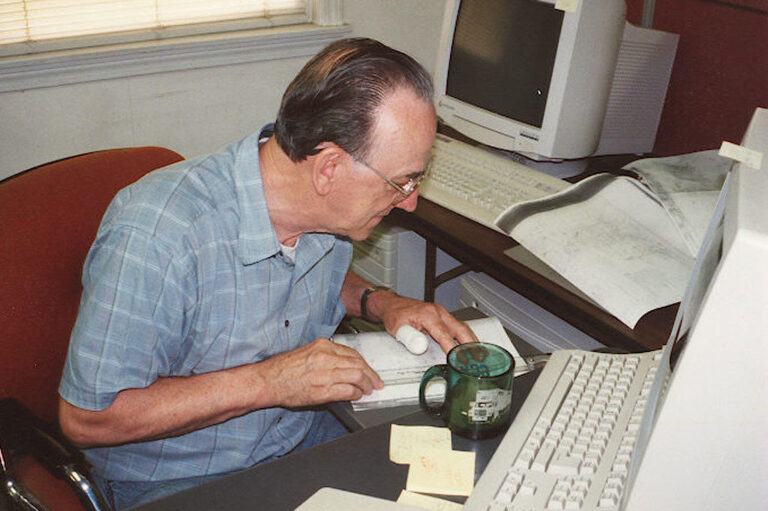 He also loved wine making, which my sister and I loved when we were in high school and beyond!  When I was about 8, my dad convinced me to crawl through a basement window and start digging out the dirt under the house so he could build a wine cellar.  Of course, at 8 I wasn't a big wine drinker so I would love to know what he bribed me with to get me to crawl on my tummy in a dark hole and start throwing dirt out the window.  I dug down enough so that he could crawl in with me and we both started digging.  That wine cellar is still filled with wine my dad made over the years.  Since we couldn't grow very many grapes, he learned to make wine out of anything.  He made rose hip, dandelion, strawberry, elderberry, blueberry and my sister and I's favorite, orange spice.  I have a few stories about events that included some of that wine, but those should be shared over a glass of wine.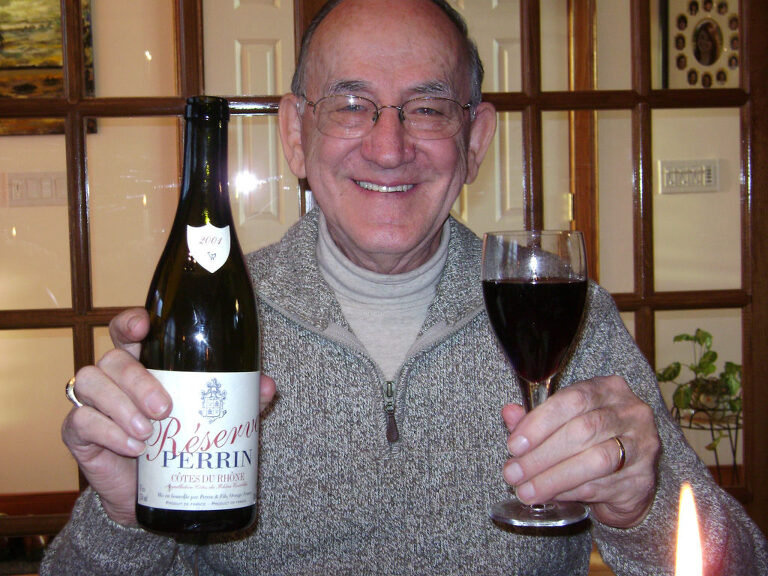 One of my fondest memories is my dad buying old VW bugs and restoring them.  He would by a car for $100, restore the paint and upholstery and he and my mom would pull the engine out, fix whatever needed to be fixed and put it back in.  Off we would go for a test drive.  We had to be rescued more than once by Waynie, the local tow truck guy.  I learned to drive in one of those $100 bugs.
My parents renovated every inch of the house I grew up in and my dad was still living in.  54 years in the same house!  During renovations was the only time I would hear my parents argue.  It was actually quite entertaining at times.  During the installation of the new ice maker, my mom was helping as dad soldered the water line.  He asked for the vice grips which she handed him.  He soldered the pipe and then slid the vice grips in his back pocket.  Well those suckers were HOT and he jumped and yelled, "Why'd you put them in my pocket!"  Oh Boy, Mom quickly corrected him.  Wallpapering was an especially stressful activity in my house.  LOL.  After a house fire, my dad built a large bar in the basement complete with pool table and large screen tv.  This was his happy place!  Until my mom's death, my parents would throw a monthly birthday party for all their friends.  The bar (which my dad built) would be filled with 25-30 of their friends, singing, laughing and making great memories.  I especially loved the parties where dad would get out his trumpet and play with the band.  He also taught himself to play a bit of guitar.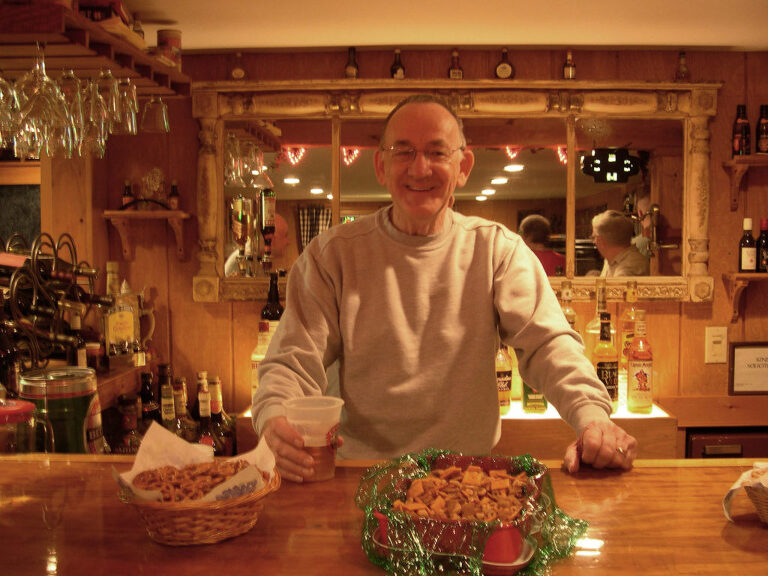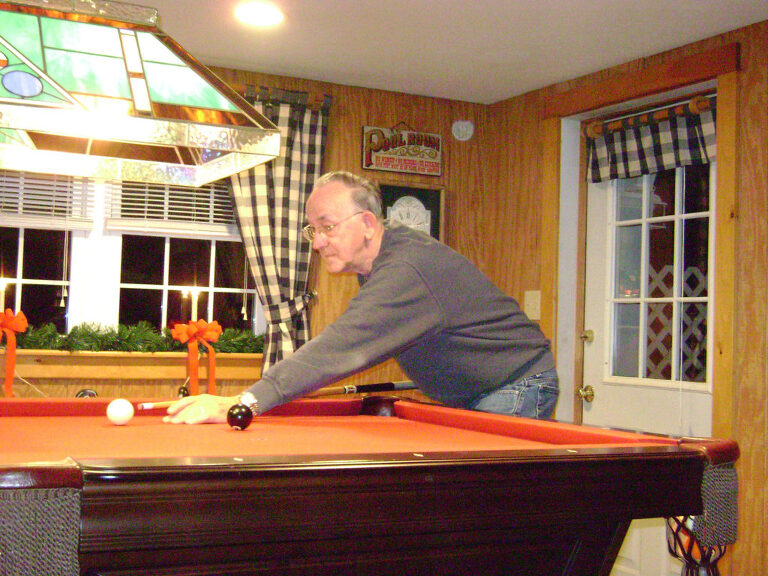 Dad could tell jokes for hours and always had a smile for everyone he met.  Anyone that was lucky enough to meet or know my dad can attest to his good humor.  He loved to flirt with the ladies, which my mom never appreciated, but the ladies sure did.  He had such a devilish little grin that I will miss so much.  He was so kind and generous with his time.  He was always coming home with something someone needed fixed or was building something that someone said they needed.
My dad was such an accomplished man.  He earned degrees in Professional Engineering and business administration.  He was a design engineer for Joy Manufacturing for 28 years.  He started and sold two companies, one being Cannon Industries which he and his two business partners grew to 55 employees and eventually sold to Oldenburg Group.  Dad was also a very religious man who wanted to share his beliefs with others.  He and my mom started the Grapevine Tape Ministry in the 70's.  He would tape masses, seminars, weddings and special events and furnish cassette tapes and players to the hospital, nursing homes, and shut-ins.  He helped start a prayer group and soup kitchen in our hometown.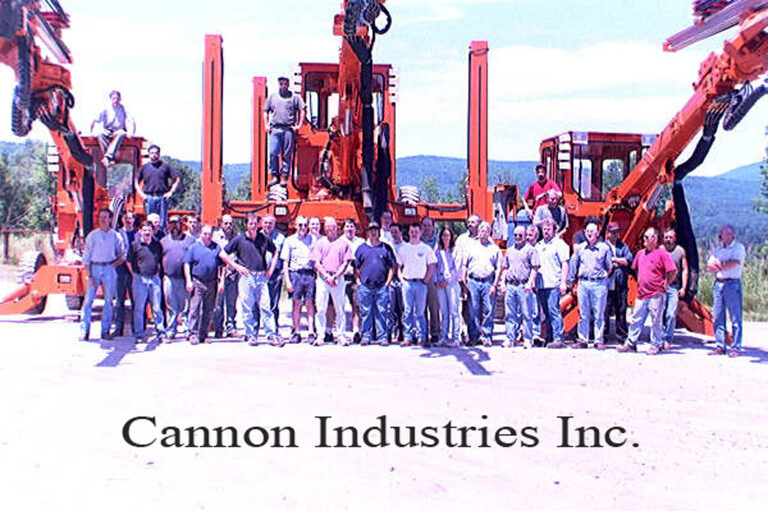 My dad inspired me in so many ways with his thirst for knowledge, his amazing faith, his desire to help others and his fierce love for his family and friends.  I can't imagine having any other man as my father.  He was always encouraging, fair, compassionate, kind and loving.   I feel so blessed that I was able to spend most of the days he was in the hospital with him.  I was able to tell him what an awesome dad he was, how much I loved him and thanked him for working so hard to provide such a wonderful life for my mom, sister and me.  I will forever miss his laugh, his smile, chatting with him about everything, playing pool with him, hearing about his life and what he had been up to.  I hope that heaven is everything he dreamed it would be.  I pray he and my mom are reconnected with all their friends and they have big parties every night.  God bless you dad, thanks for everything!  I will always love you.  <3